The Perfect Cactus
I moved across the country December 30, 2016 to live with my best friend Kacey in Phoenix, Arizona.
On January 18, 2017 she took me to South Mountain for my very first time. I was not used to the desert landscape whatsoever, so it blew my mind. You drive up curvy mountain roads decorated with cactuses for about three miles until you hit the top where you can see basically the entire city of Phoenix.
As we sat there watching the colorful sunset and the city go from daytime to a lit up silhouette against the darkening sky, I couldn't help but stare at all the huge weirdly shaped saguaros around us, and specifically pointing one out on Snapchat that looked like it had boobies.
As we laughed I said, "I wonder if the perfect cactus exists. Yano like the one you see in logos, postcards and paintings?" To be more specific, the cactus would have to have two arms perfectly straight across from each-other, one arm slightly shorter than the other, and it couldn't be rotted out or have any other nubs.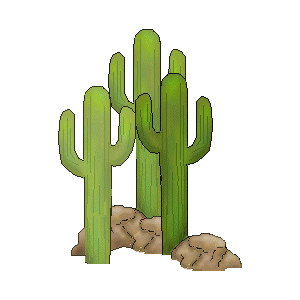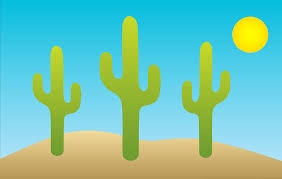 Here's just a few of the thousands of examples of said perfect cactus, it's even all over our license plates! (btw not my license plate, just a random one from google, nice try weirdos.)
We both agreed that we had yet to see a cactus that looked like this and it would now be our mission to find one.
It is now almost August of the same year, and we have travelled all over Arizona, have hiked multiple trails, and seen thousands of cactuses. I even have made sure to tell anyone I meet of this quest so they can keep a look out themselves.
We have had many close encounters that always ended with a disappointment when we would run around the back of one to find a nub or a third arm.
Halfway through my stay here in Arizona, my best friend/roommate hit quite an incredible amount of misfortune that left her in the hospital for over a week and out of work for three months. Things have been incredibly hard for her lately, and she's been in Indiana (our hometown) getting treatment and healing.
We are currently in the very tough process of getting her back here and finding somewhere to live. Needless to say, it seems as though we can't catch a break lately and problems continue to pile on.
I have gone from being in awe of this beautiful state and adventuring almost daily, to taking it for granted and sitting at my desk all day to house search and work, only leaving for coffee or food.
Then yesterday, a friend of mine (@josh_captures) texted me and said "want to go shoot the sunset tonight?"
Lately when asked to do things during the week, I say no out of guilt of not being at home working, but decided to join this time.
*Those of you who work for yourselves might understand this. The life/work balance and then the guilt that ensues if you feel like you haven't done enough that day when you choose life.*
We decided to head out to South Mountain to watch the sun set over the city. We get to the top, and if you've ever been you know the very top always has crowds of loud people at this time of night, so I took him over to the same spot Kacey and I shot at in January (I had not been back to this spot since.)
We start shooting and there's a beautifully refreshing breeze and I started to feel very relaxed for the first time in a few days. The colors are out of this world and I began to get the same sense of awe I felt when I first moved here.
Then I just started meandering around and gasped so loud Josh probably thought I had fallen off the cliff.
I screamed "OMG OMG THE PERFECT CACTUS??! IS IT YOU?"
It's about 30 yards away and I can't see the back of it so I immediately started hopping down a rocky hill to ensure there were no nubs on the other side.
I get down to the cactus and it's the most ideal specimen you've ever seen, and was probably the one on the license plate (lol). I put my arms up and started yelling "YES ARIZONA. YES."
As I sit back and stare, (and calm down from being dramatic as hell) it hits me that this very spot at sunset seven months ago was where the quest had started in the first place! The most perfect cactus was right in our midst and we were so busy pointing out the flaws in all the other cactuses that we didn't even notice.
I went from hike to hike and drive to drive constantly getting disappointed by nubby cactuses only to find out that the one I was looking for was right behind me from the beginning.
Now, this may not seem like much to you, but I saw it as quite the metaphor.
Stop searching for the bigger, better and more perfect situations/moments. You can keep searching and dismissing all the moments you're living in now because you think they could be better, but little did you know you'll look back and realize that time you spent being disappointed and scouting for better, was actually full of perfect cactuses that you were overlooking.
Stop taking your nubby cactus for granted. Things can always get better, but why wait for those times to be happy? You never know, your perfect cactus could be right behind you and if you weren't so busy dwelling on the imperfections, you may have found it.
-Alyssa